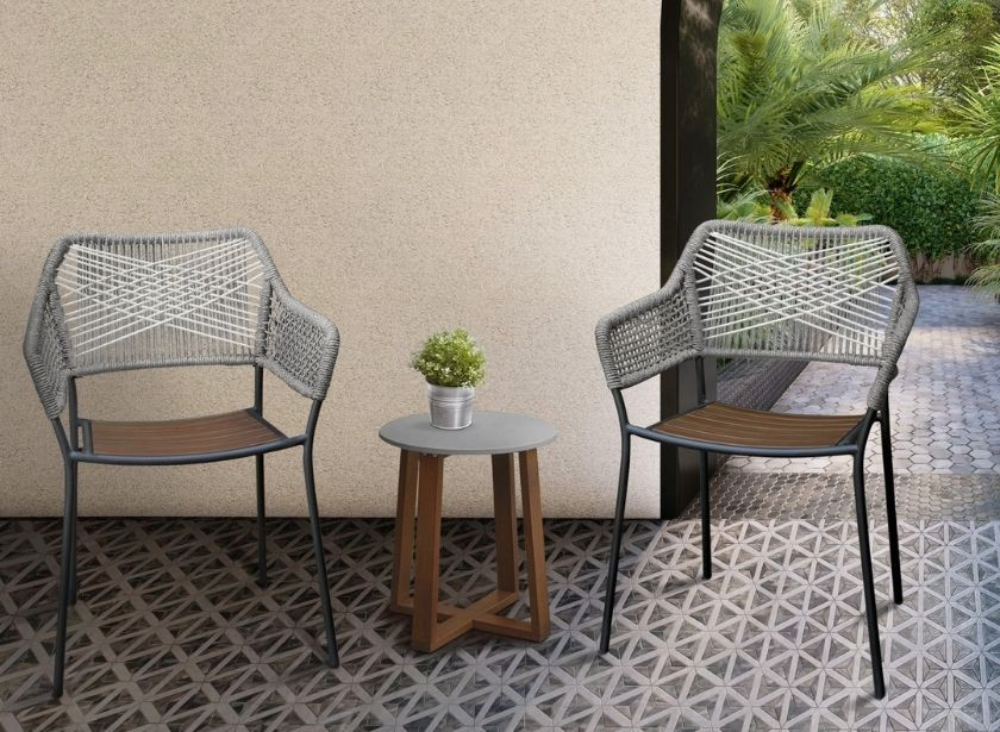 Who is teamson?
About Us
Teamson is a global lifestyle home designs brand bringing joy into every home through beautiful, quality pieces made for stylishly comfortable everyday living.

As we reset around this new normal, our homes, more than ever, have become the base where we seek protection, warmth, inspiration, and comfort. Design can inspire a beautiful journey of discovery to design and live our best lives.
Design Happy
What we believe in
We believe thoughtful and creative designs can make us happy. We design around all the little ways our home can become a place of comfort, discovery, and fun. Our family of style-loving consumers in North America, Europe, Asia and soon in Australia share a passion for making style statements and crafting memories.
- Well-made pieces that make you feel at home.
- Beautiful, creative pieces that make a statement and build new memories.
- Sustainable designs that are thoughtful in every way and that strive to use resources responsibly.
- Designing around the changing needs of our loyal consumers.
- Delivering quality designs that bring joy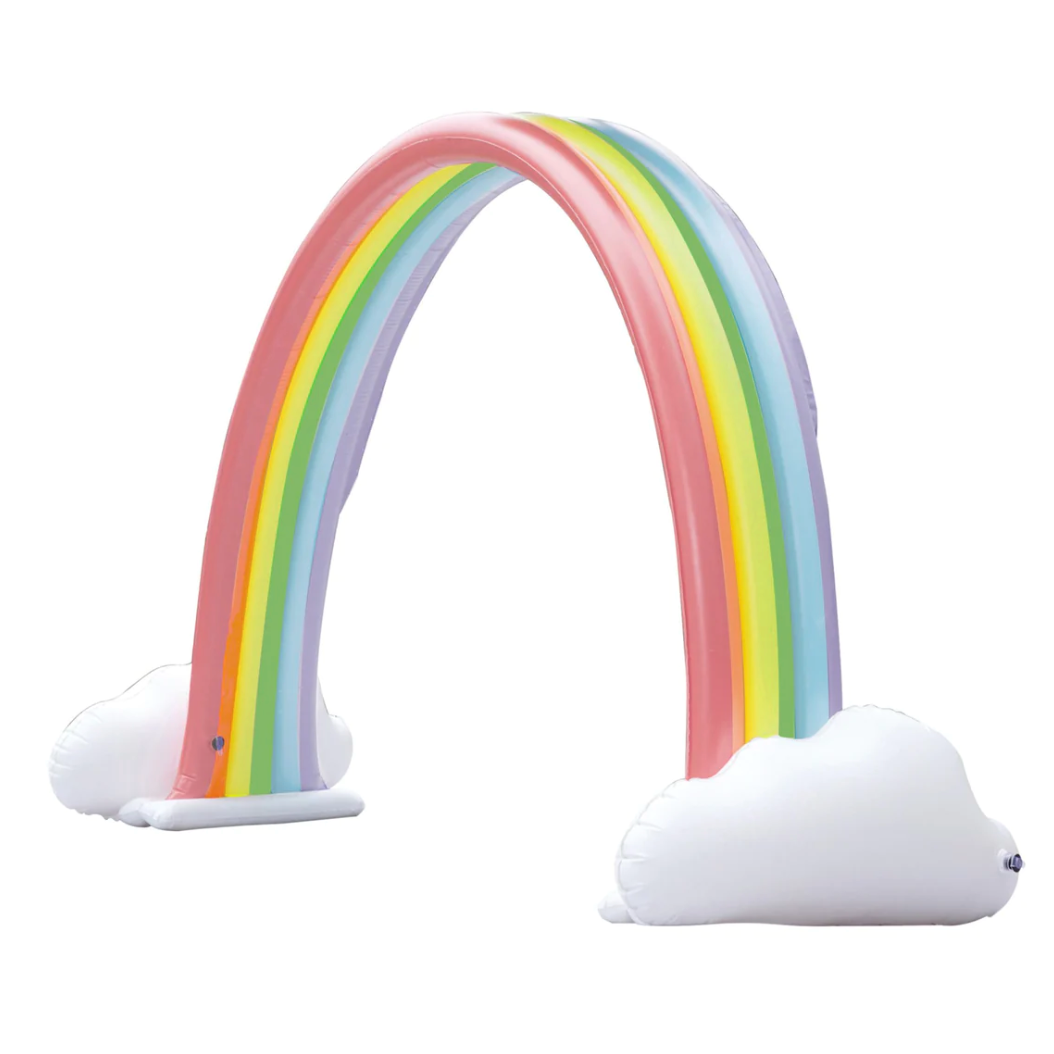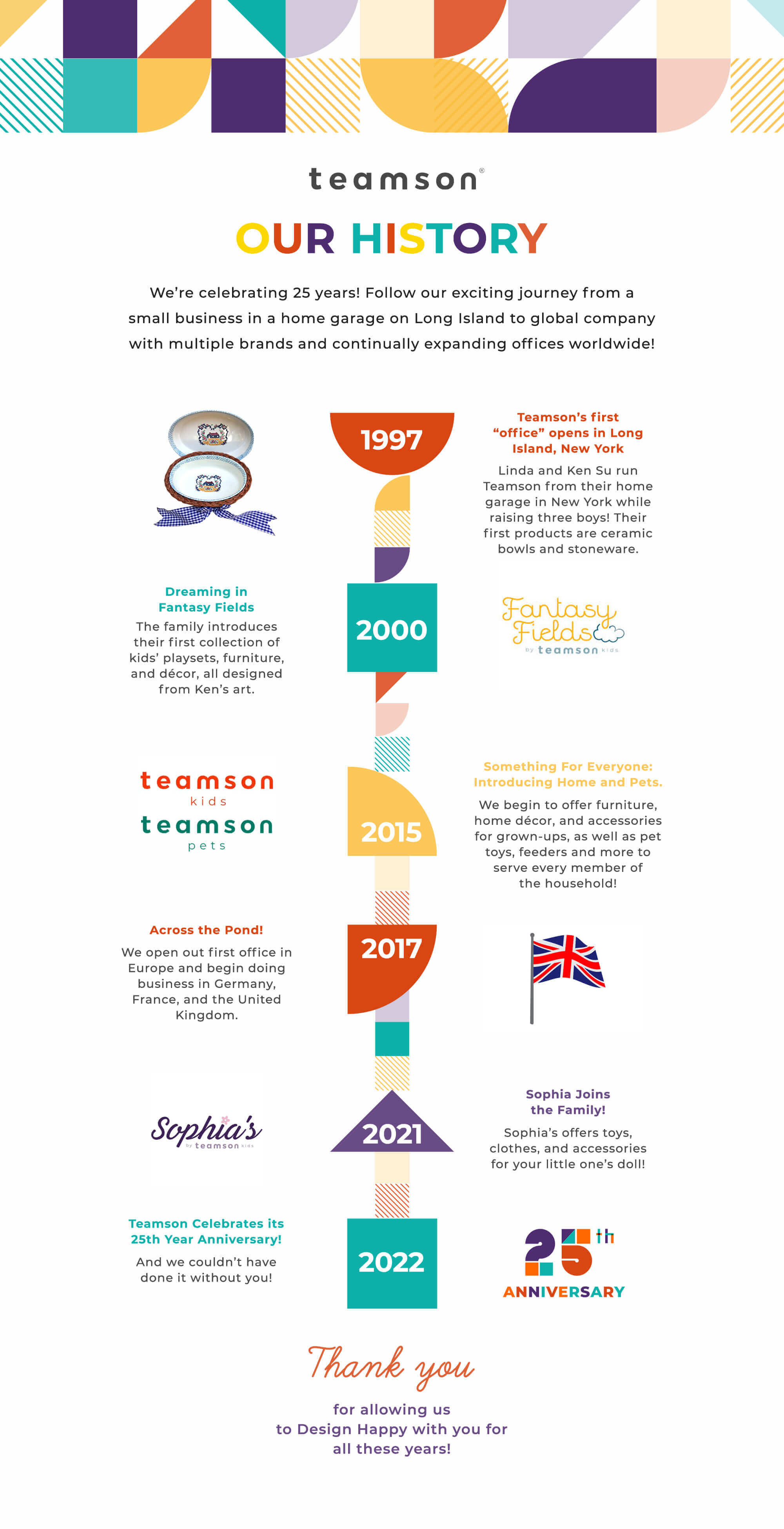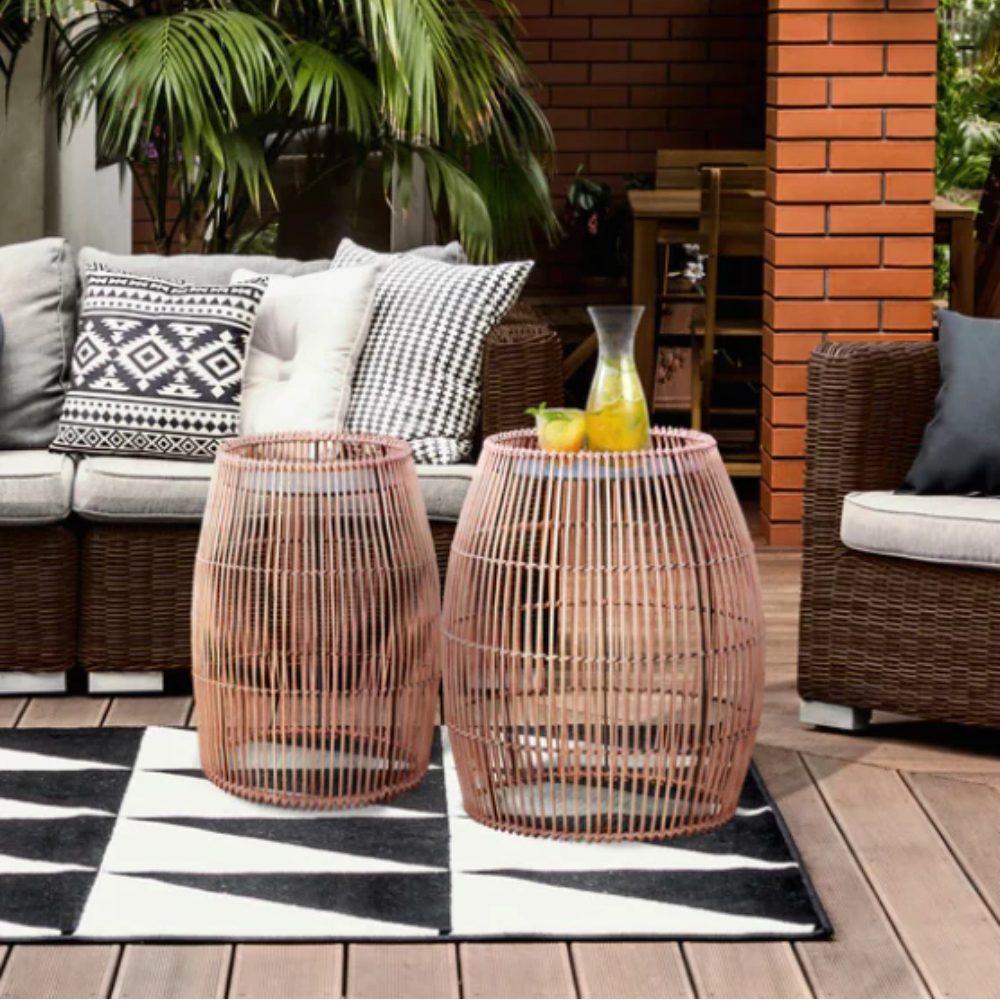 WHY CHOOSE TEAMSON
At Teamson, we truly believe our products speak for themselves when it comes to quality, safety, and style. For 25 years, the business has grown based on our solid reputation simply through word of mouth, and while times have changed drastically since we began, our commitment to delivering the best possible experience hasn't.
Continually providing superior service through multiple retailers, our small but mighty team is constantly striving to bring new and existing customers smiles and satisfaction. All of our products come with a 30-day warranty that covers manufacturing defects that functionally impair the look or use of the item, and want nothing more than to give you our best.
A LOVE FOR THE HOME THAT RUNS IN THE FAMILY
Our company and brand were founded by a mom with a vision. Taiwan-born entrepreneur Linda Su founded Teamson in 1997 to make quality crafted home designs more accessible for a modern consumer who wanted better. She turned this dream into a family project, working hand in hand with her husband Ken Su who served as Chief Designer and Developer. Young parents at the time, they began with a focus on high-quality children's furniture and safe, eco-friendly wooden toys before expanding into a full assortment of brands and quality designs for the home. And in doing so they built a trusting, global consumer base that grows every day.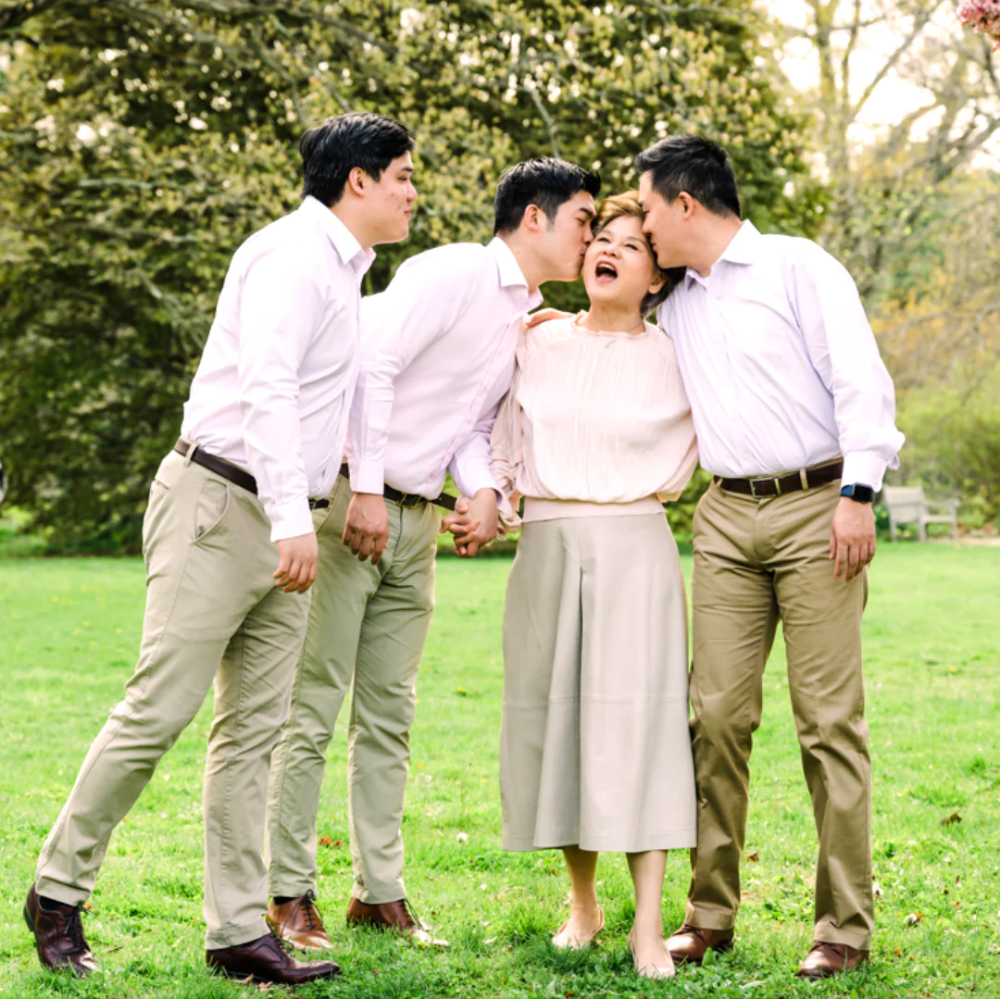 Now, 25 years later, Linda and Ken's grown-up sons William and Jerry continue the tradition of bringing amazing designs that bring joy to the modern home by serving as Teamson's CEO and President. They work together with their factory partners to ensure fair wages, safe work environments and benefits for the families of those who carefully craft each Teamson piece. They have focused on turning the company and its brands into lifestyle expressions that reflect the lifestyles of their modern consumers, from the modern family to the smallest family members all the way to their four-legged friends.

And through all of this, the entire company continues focused on all the ways to design happy.
FROM THE ARCHIVES
Some of our favorite designs from the past.